The Perfect Homestay in Dehradun
Why settle for a five star hotel, when you can sleep under a thousand stars sky – Bougainvillea Home Stay, Dehradun
Discover the Best Homestay in Uttarakhand
If you're seeking peaceful cottage in Dehradun in the lap of nature, you've found yourself the perfect homestay in Dehradun. A pleasant drive from the Mussoorie road leads you to The Bougainvillea Cottages that is far from the colourful roads of Dehradun. Being on the hilltop, the Bougainvillea Cottages offer a stay that is ideal for nature lovers. All Bougainvillea cottages houses modern yet comfortable furniture, and some charming view as well. Its location pretty much guarantees sightings of gorgeous Dehradun valley, rare birds, deer, peacock and there are lots of trails around that one can explore.
The Bougainvillea Riverside
The Bougainvillea riverside cottage sits proudly atop a hill, where guests can open their eyes to a lush green view, blending seamlessly with the changing colors of the sky. Comfortable, modern bedroom shall rest your weary bones, while the cool mountain air in the lawn refreshes your spirit. Book your  Luxury Homestay now.
The Bougainvillea Valley View
Set on the top of Purkul Village overlooking Dehradun town, The Bougainvillea Valley View cottage makes for the perfect nature's retreat. With open sitting space, minimalistic decor and lush green lawn with beautiful flowers, this abode makes the best homestay in Dehradun.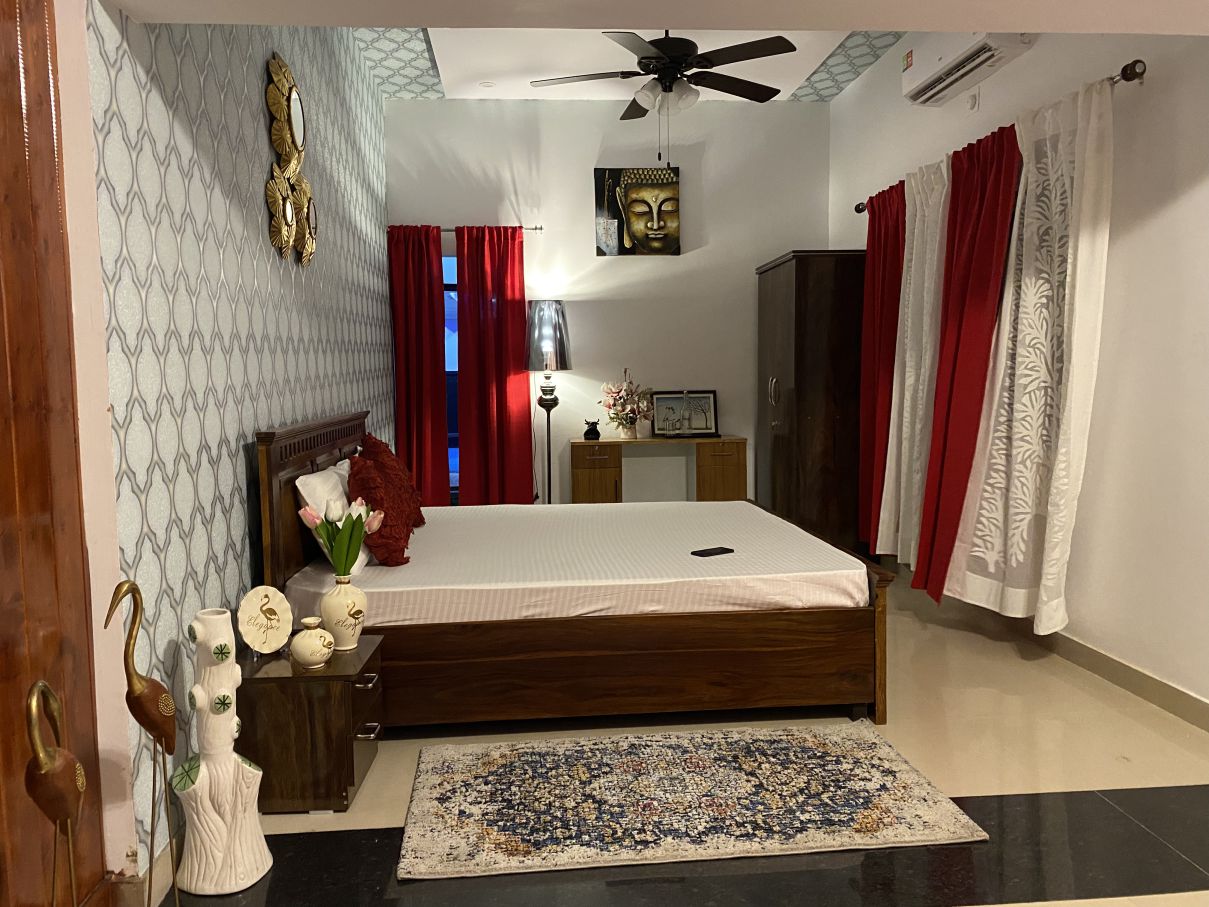 Activities and Facilities
If you are looking for a relaxing, refreshing and rejuvenating experience altogether, we offer all of that under one roof.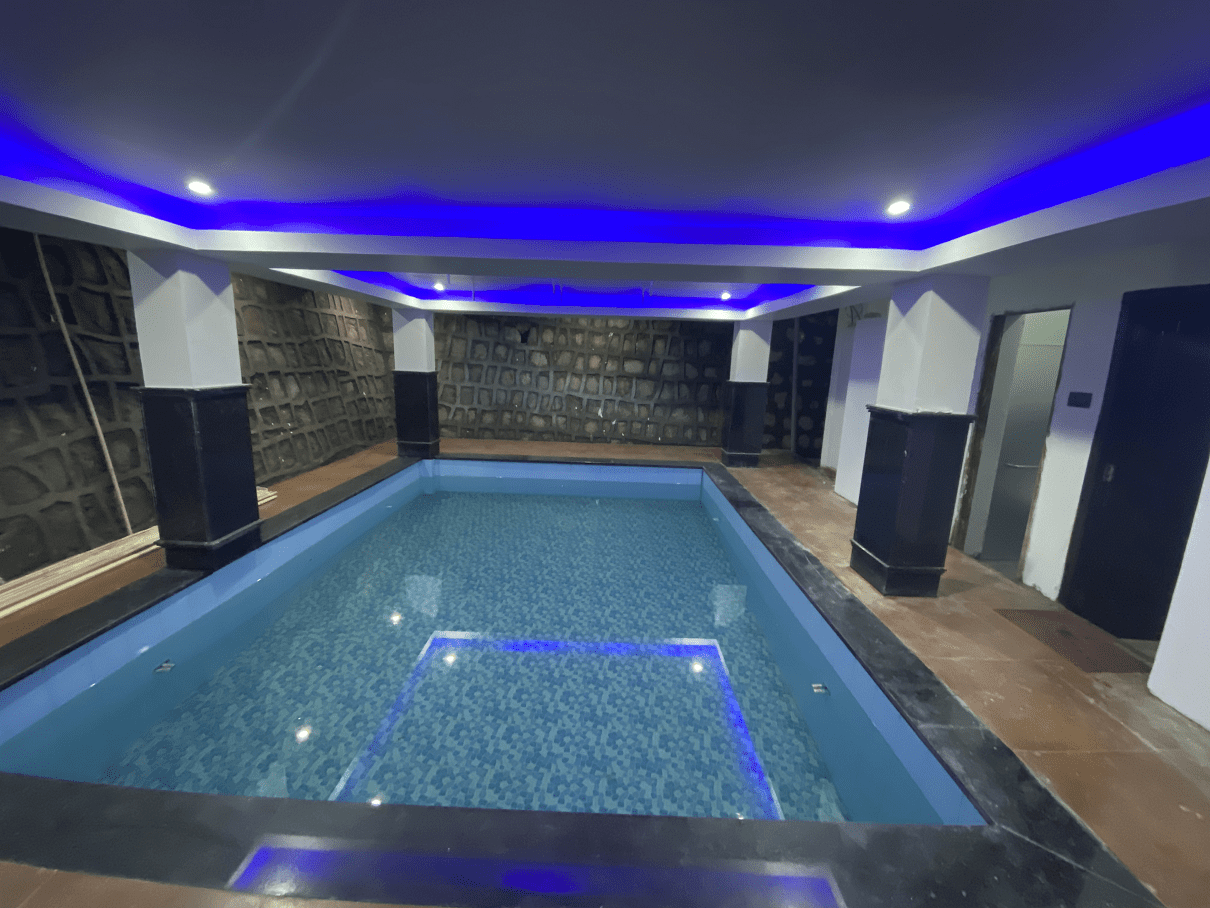 Splash Pool
Experience the joy of swimming in our infinity-edge pool that gives you a relax and peaceful mind.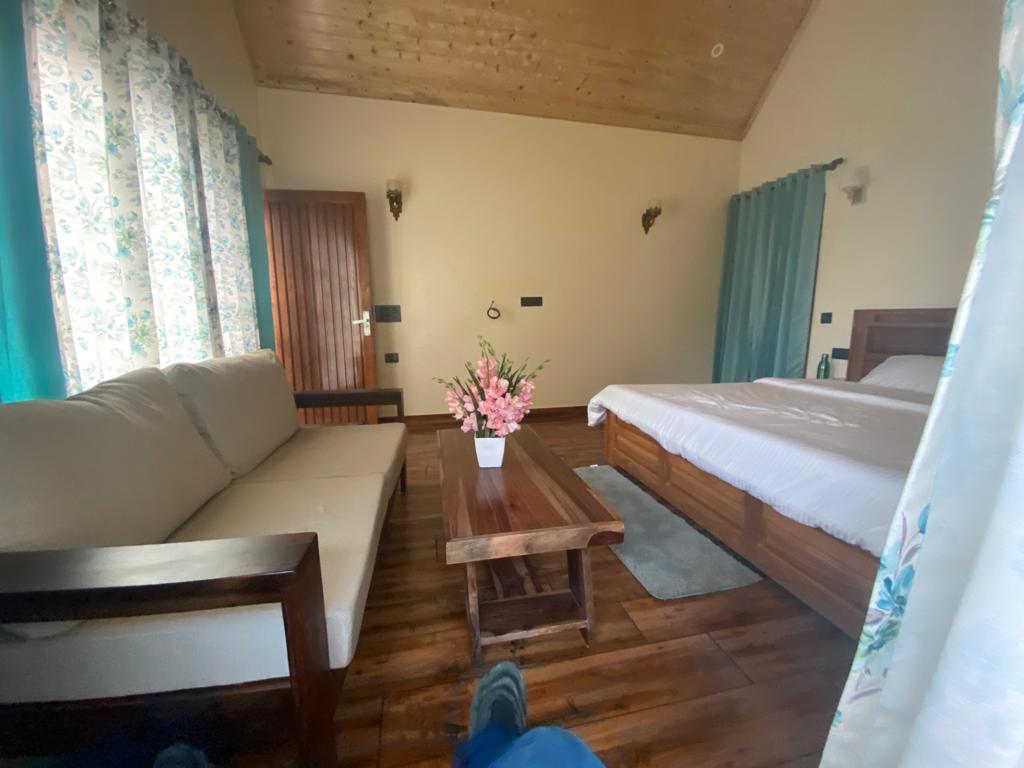 An Iconic View
Set forth on an exquisite wellness journey to refresh, re-energize at our homestay.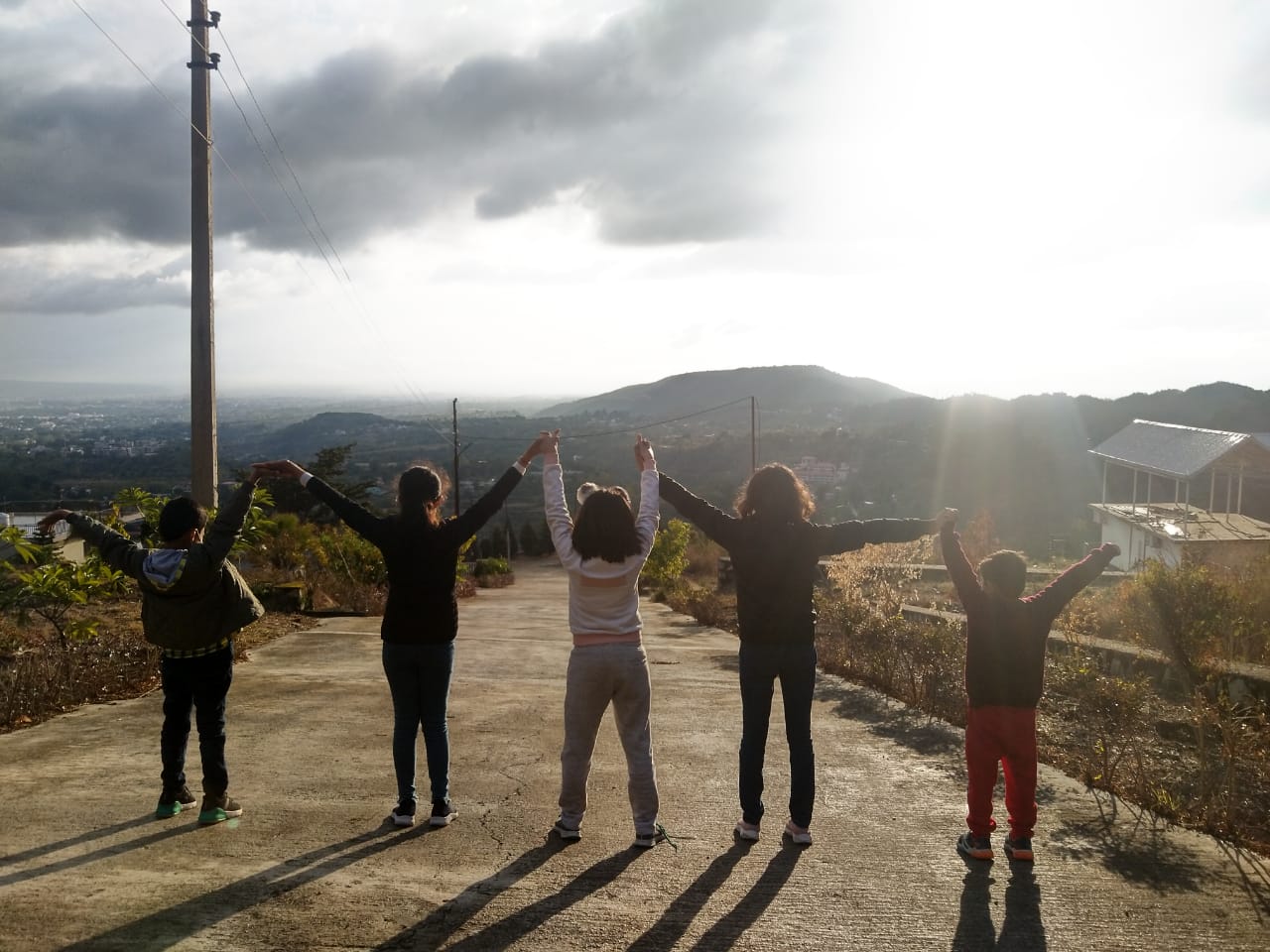 Morning Walk
Walking in a nearby village is flexible. Our guides are all local people.
More to View
Take a look at some pretty pictures captured in and around our premises.
Why Choose Our Homestay in Dehradun?
If you are in Dehradun, Uttarakhand and searching for a beautiful homestay along with peaceful environment then The Bougainvillea Homestay is a perfect place to stay. It is located on the top of Purkul village. It is nearest homestay from all the tourist places in Dehradun and it's also easy to access rest of the city. If you want to find out more about the hill top view and the exact location of the homestay you are free to call us.
Travelers who like to explore different places and wants to visit Dehradun, Uttarakhand and searching for a budget friendly accommodation with all the required comforts then must book Bougainvillea homestay in Dehradun. Our style of hospitality makes you feel safe, welcome and happy to be here. Our warm meal, clean and luxurious place and a pleasant attitude can turn strangers into friends.
Why we are best Homestay in Dehradun
We take pride in serving our guests with the best experience. Read what they say.
Hands down the most beautiful and comfortable stay in the outskirts of Dehradun. The view, the property, everything was just perfect. Great hosts and great food. A one stop shop for a perfect getaway.
The location was extremely beautiful. Staff was so courteous and helpful. Took care of everything. Rooms were very clean and had beautiful interior and view. Will surely recommend this place
Amazing, peaceful, serene location. A perfect getaway from the hustle of the city with great views of the mountains. The food also was amazing. Room cleanliness also maintained with high standards. A must visit place.
If you are looking for a perfect weekend hangout amidst nature, then this is the perfect place to be. Lovely weather, ambience, amazing food and hospitality, a beautiful package for a perfect vacation or just a quiet afternoon munch. Any occasion and Bougainvillea will fit all your needs. Do give it a visit.. You ll fall in love with the place♥️♥️
Accommodate Riverside Cottages For Homestay In Dehradun, Uttarakhand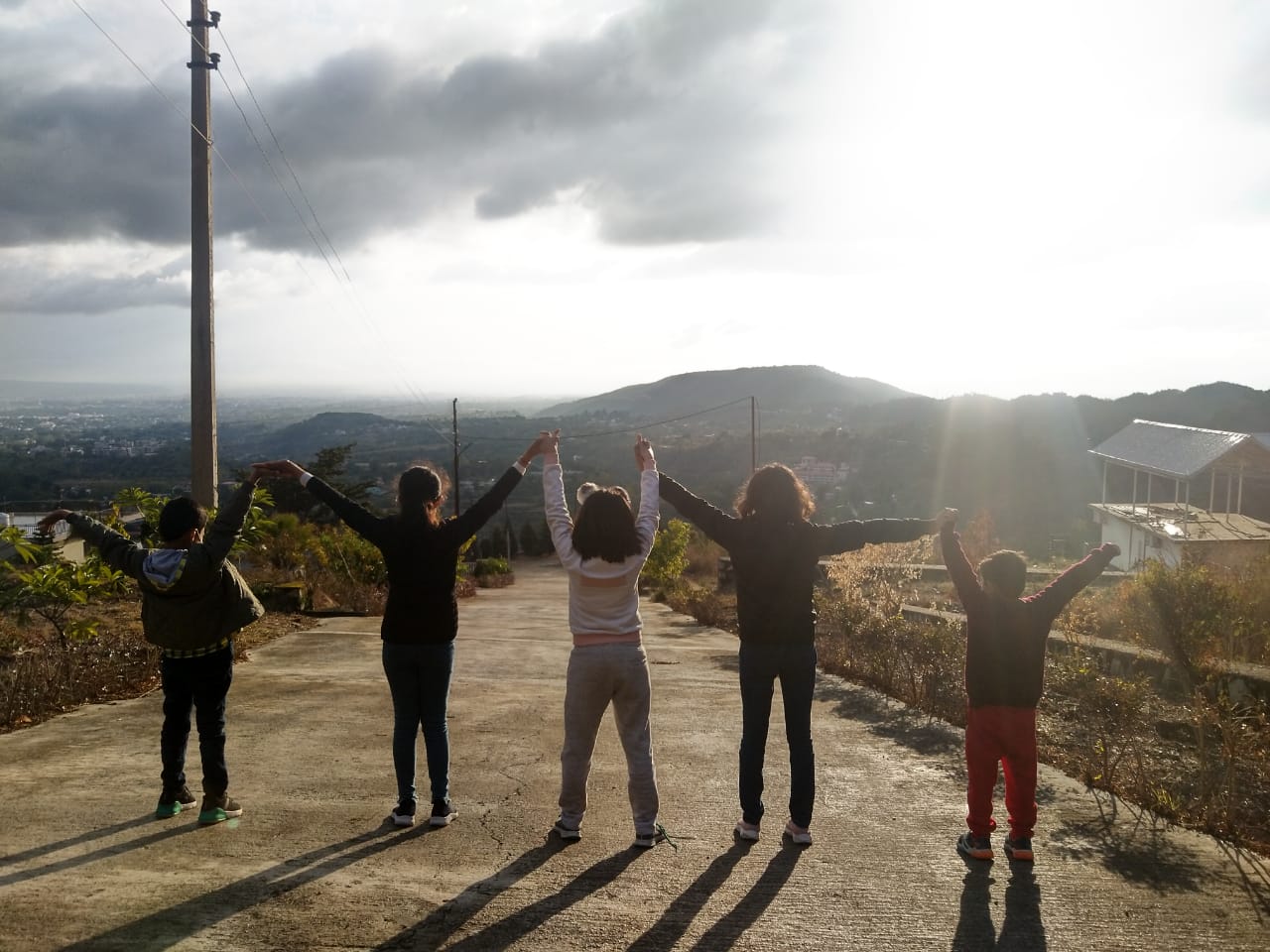 You can enjoy lawn and garden area, sit around a bonfire, indulge in a culinary session, relish a home-cooked meal, go for a short trek to the river or (literally!) go fly a kite. Relish a fun-filled day with sighting adorable deers while they enjoy on the mountain near the cottages. With all these activities available and the magical touch of nature, you're sure to have a great time staying at The Bougainvillea Cottages!
Plan an Unforgettable Experience in Dehradun Today
We can help you fit your stay and experience within your allotted budget.